Day of Digital Transformation, Garching, October 25, 2017
Software Factory turns 25! We succesfully develop software since 1992, since 1994 as a PTC partner.
We want to celebrate this aniversary. On October 25, 2017 we will host the Day of Digital Transformation. Various Keynotes on Digital Transformation, Cyber Security and more await

our guests. In the evening we want to celebrate together and raise our glass in a toast to many more years of succesful cooperation.
On the Day of Digital Transformation the students of the university for applied science Vienna will furthermore present the results of our great IoT Summer School in a live demo with the new demonstrators.
The Day of Digital Transformation will take place in our headquarters in Garching near Munich which will be Parkring 57-59 instead of Parkring 4 starting with our event.
The agenda for the Day of Digital transformation features numerous keynotes, live demos and a panel discussion: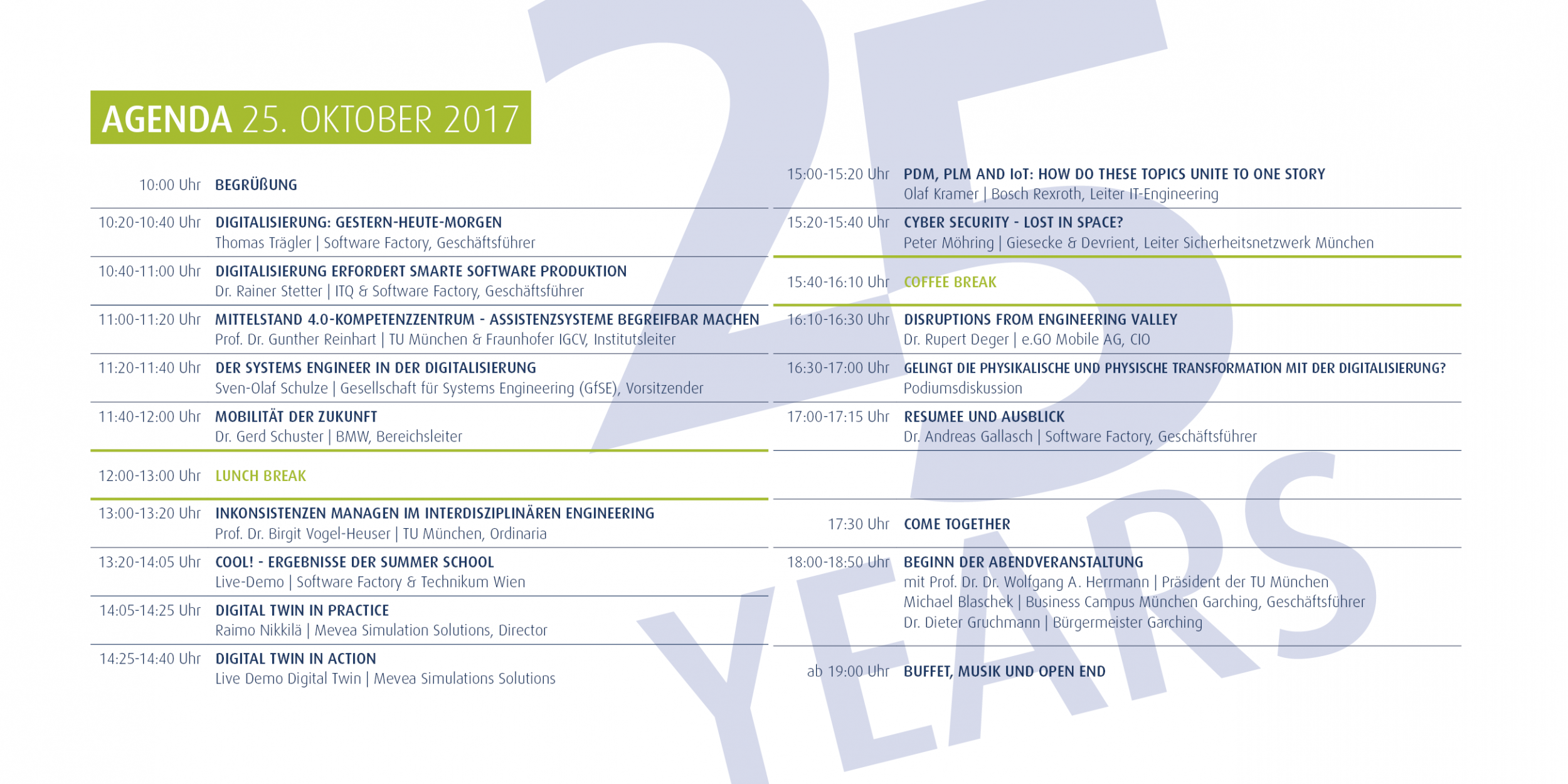 Are you interested in the Day of Digital Transformation and want to attend it? Contact us via 25years@sf.com!