Dear Sir or Madam,
The time has finally come! We are pleased to be able to send you our first Software Factory newsletter. In the future, we would like to keep you up to date every quarter about our latest developments, training courses, research projects, trade fair participations and much more. We appreciate your interest and are happy to take suggestions.
Sincerely,
Your Software Factory Team
 New SF Products & Solutions
SF Wallcheck Release 7.1.2. for Creo
With the new SF Wallcheck for Creo Release, we make wall thickness measurement even easier. Wallcheck automatically analyzes wall thicknesses and distances for components as well as assemblies in Creo. The tool is one of our most requested extensions for Creo and we are pleased to offer you the following new features:
Even faster in practice

Easier installation and configuration

Creo 5.0 compatible
More information about SF Wallcheck for Creo can be found here.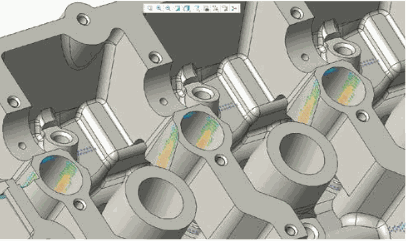 SF Agile for Integrity

Our latest product development! SF Agile for Integrity supports agile methods such as SCRUM and Kanban based on PTC Integrity Life Cycle Manager. With SF Agile for Integrity, you can monitor and visualize the entire lifecycle as well as the development process. The new product enables you to gain an overview over all processes on an interactive, web-based platform. Being modular in structure, you have the opportunity to select the most suitable solution for your company, which could be the individual module or the complete package.
For more information about SF Agile, click here.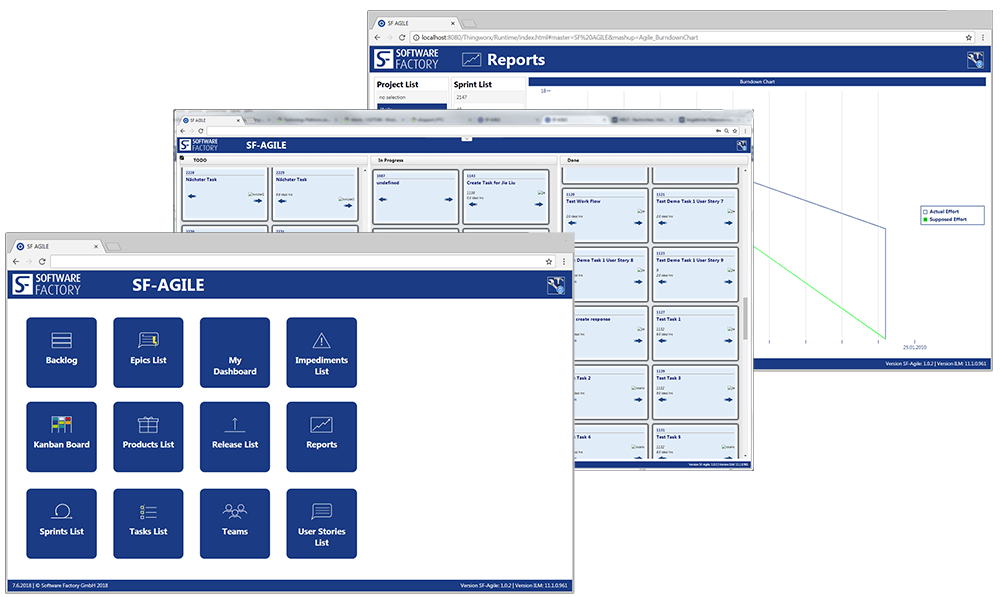 Test Vuforia Now
!
Augmented and Mixed Reality are being increasingly used by architects, product designers, vendors, marketers and many more to not only visualize production and service data but also to illustrate products and concepts. With Vuforia Studio, you can now realize Augmented Reality with limited prior knowledge and not having to program a single line of code. 
Let's go! Gain initial experience with a free 30-day trial.
Click here to download.
Water Meter Specialist Lorenz is Now Producing Smartly!
Lorenz GmbH & Co. KG has completely reorganized and digitized its production for the new generation of radio-controlled water meters. For the realization of their Smart Factory, the German-based company got Software Factory on board. Our IoT specialists developed and implemented the production control and line system, which now even allows production up to a lot size of 1. IoT functionalities for IT security, real-time data processing, traceability, visualization and intelligent apps were all taken into account during the product development. Lorenz was even awarded by the Baden-Württemberg Department of Economics for their innovative approach.
Click here for more information.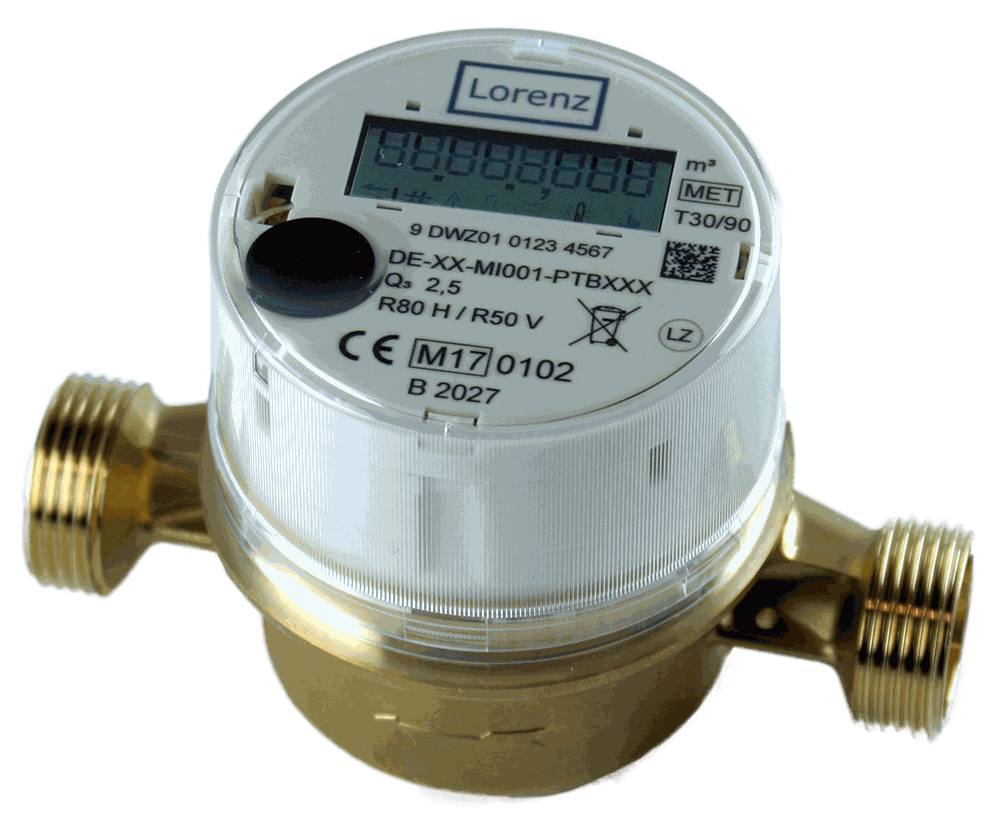 Trade Fairs and Events

It is going to be another busy autumn for trade fairs! Software Factory will be present at a range of events with lectures, exhibition stands, demonstrators and industry experts. Come and meet us! We would gladly inform you on how we can realize the digital transformation of your company together. Learn more about our helpful Creo extensions or our successful data migrations via Windchill. We are also able to do system engineering and individual software projects!
You can meet the SF experts here over the next couple of months:
MM Innovationstag

When?
21.11.18

Where?
Garching n. München, MakerSpace

If you are currently involved with Industry 4.0, this event is for you. Topics such as big data, cyber security and PLM / PDM will all be explained here. Our CEO, Andreas Gallasch, will be presenting at 10:35 on the subject of "IoT: Insider Reflection" and responding to questions afterwards. More information can be found here!
PTC Forum Europe

When? 
28.11.18

Where?
Stuttgart, ICS Messe

PTC Forum Europe is one of the largest PTC events in Europe. Software Factory will be taking part as a silver sponsor again this year. We will be happy to answer your questions about CAD, PLM, IoT, AR or Systems Engineering. We are looking forward to your visit!

Get your free ticket here!
Fachkonferenz Digitalisierung

When?
29.11.18

Where?
Stuttgart, ICS Messe

For the third time, the Fachkonferenz Digitalisierung offers all CAD, CAM, PDM, PLM interested parties and users an expert forum. This year, IoT, VR / AR, Systems Engineering and CGI topics will be the primary focus. Software Factory will be exhibiting and are already looking forward to your visit at our booth. For registration, the agenda and more information, click here.
 SF Research Projects

EU Inclusive 
At Software Factory, we're always looking for new ideas, insights and solutions which optimize processes and make them more effective. The digital transformation provides an infinite amount of starting points for this. Driven by our passion for innovation, we are involved in numerous research projects that follow this movement in suit. Our EU-wide project "EU Inclusive" for instance, is of this nature, and includes 10 research and industry partners from various countries. The project delves into topic of the successful cooperation between humans and robots in the workplace.
More about EU Inclusive and other research projects can be found here.
SF Training Courses

Software Factory offers training courses and workshops for CAD / CAM, PLM / PDM, FLEX PLM, ThingWorx, Integrity Lifecycle Manager and Modeler. For our J-Link and OTK, Creo Parametric TOOLKIT and OTK for C ++ training courses, we have already set dates for the next semester.
 We are also happy to arrange individual appointments with you.
Book your next training here.