Vom 22. bis 25. Mai 2017 fand die diesjährige LiveWorx in Boston statt. Unsere Experten waren am Software Factory Ausstellungsstand 408  in Xtropolis mit dabei!
Die LiveWorx besteht neben der Ausstellung zu großen Teilen aus Vorträgen und Keynotes, welche von Mario Armstrong (The TODAY Show, NBC) moderiert wurden. Die Themen der Keynotes waren dabei sehr vielfältig. Videos aller Keynotes finden sie hier.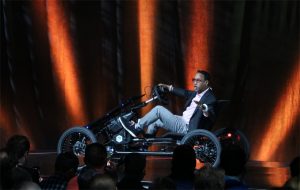 Zur Eröffnung präsentierte der CEO und Präsident von PTC, Jim Heppelmann, zusammen mit Bosch Rexroth PTC Produkte in der Anwendung.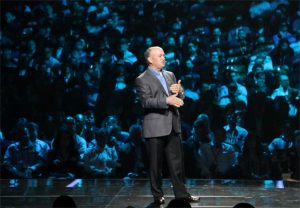 Erik Brynjolfsson (MIT) schilderte später die zu erwartenden Herausforderungen durch die Digitalisierung in der Keynote mit dem Titel "The Second Wave of the Second Machine Age".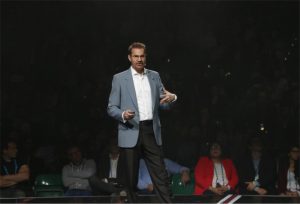 Als Gast wurde darüber hinaus der erste CTO der USA, Aneesh Chopra, von Nicholas Thompson (Wired Magazine) über seine Arbeit im Dienst von Präsident Obama interviewt.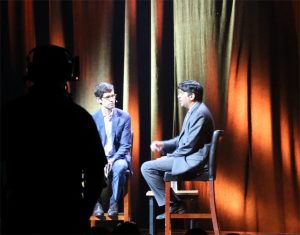 Den Abschluss der LiveWorx bildete die Keynote von Reshma Saujani, die, alamiert von den Statistiken über weibliche Absolventen im Bereich Informatik, mit ihrem Projekt "Girls Who Code" Informatik unter jungen Frauen und Mädchen beliebter machen will.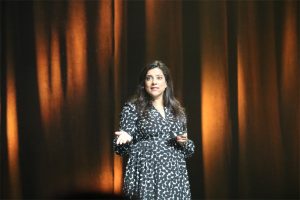 Unser CEO Dr. Andreas Gallasch hielt am Montag, den 22. Mai um 18:00 Uhr einen interessanten Vortrag mit dem Titel "Model Based – the bridge from Systems Engineering to Definition" im IoT Innovation Studio (Theater 2), der auf viel Interesse gestoßen ist!
Weitere Details zum Vortrag erhalten Sie hier.
Besucher des Software Factory Stands konnten auch dieses Jahr wieder einen Original Oktoberfest-Masskrug gewinnen. Herzlichen Glückwunsch an Kevin aus Fairport,NY zu diesem tollen Preis!
Wir bedanken uns bei allen Besuchern für ihr Kommen!