Trainee Position Fair BIZ, Munich, 18 February 2017
Software Factory offers interesting trainee positions in 2017 again. Therefore, we participated in the trainee position fair of the German Employment Agency. We are very happy about the numerous interested young people who asked many questions about our offers. First interviews are already scheduled.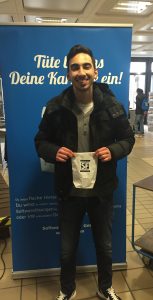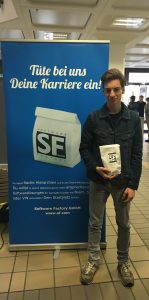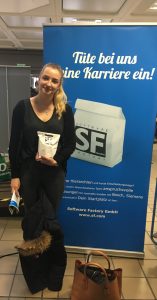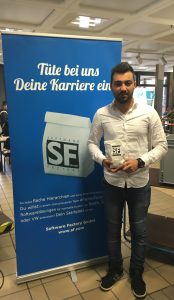 SF's career packages were very popular.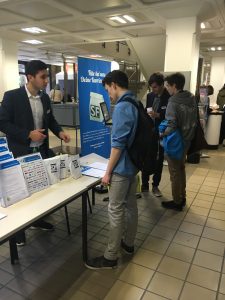 The young visitors were very interested in the various offered trainee positions at SF