Webinar: Bill of Characteristics (BoC) and PMI in 2D and 3D for PTC Creo
May 18th, 2022

Online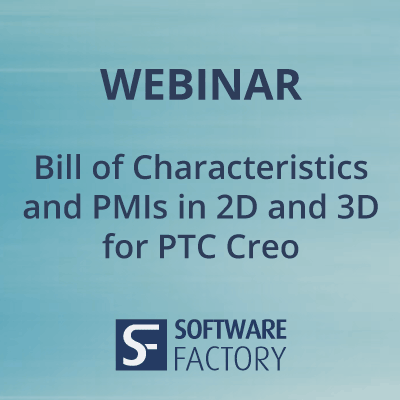 The shortage of skilled workers is a challenge that affects everyone. Experts in particular need to be deployed in an even more targeted and value-adding manner. To further increase efficiency in development and design with Creo and raise productivity targets, SF INSPECT 2D and 3D for PTC Creo offer significant advantages.
Seize the opportunity and let Creo work for you! Create your Bill of Characteristics (BoC) with semantic PMI automated in Creo, and digitize design, production and quality management with automated processes.
We are your strong partner for SF INSPECT and support you holistically.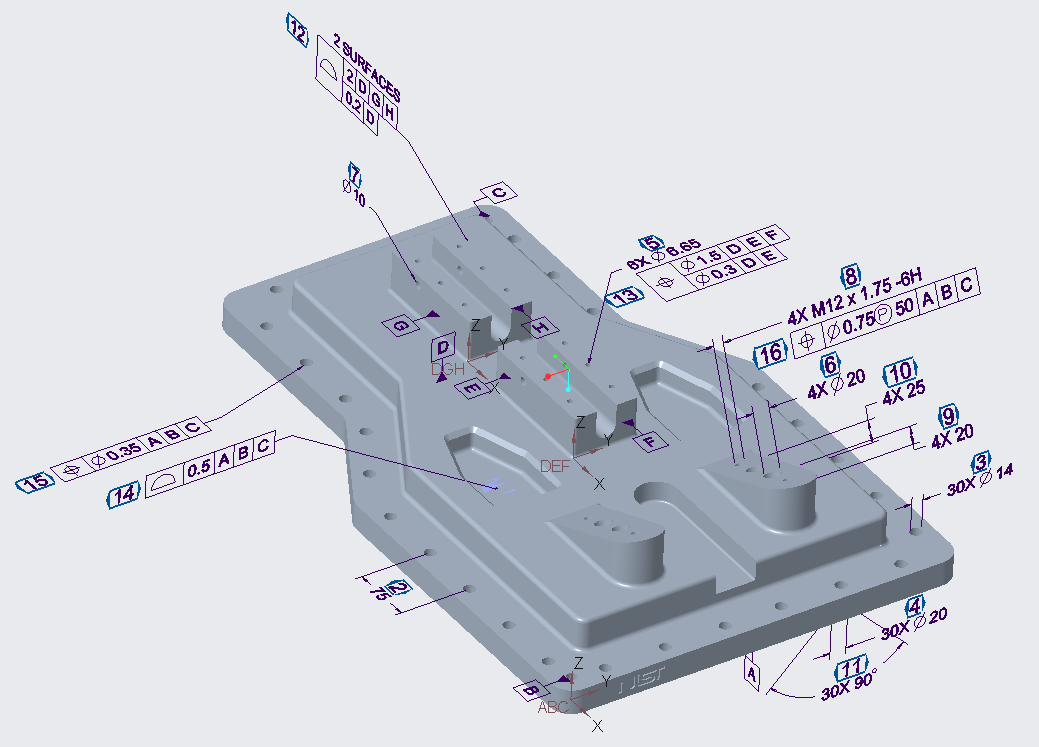 Learn live from our experts what Inspect 2D and 3D for PTC Creo can do for you in our free webinar on May 18th, 2022.
Bill of Characteristics (BoC) and PMI in 2D and 3D for PTC Creo (30 min)
Wednesday, 18.05.2022 at 10 a.m. CEST
The following content awaits you:
Automated capture and labeling of Bill of Characteristics (BoC) in Creo
Critical characteristics and criticality classes
Automatic updating for design changes
Change tracking during revision
Use of the BoC for EMPB/FAIR, PPAP, etc.
Seamless transfer of data to quality management and ERP systems, metrology, etc.
Register directly for the free webinar! We look forward to your participation!
The webinar will be held in German.