Here you can find a selection of our webinar recordings!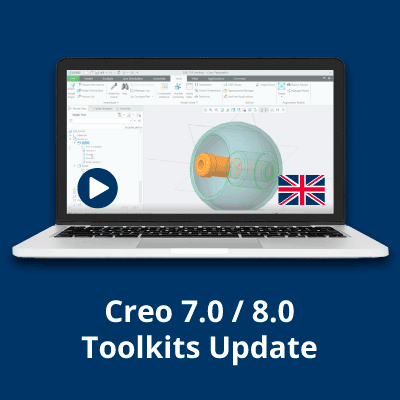 Creo 7.0 / 8.0 Toolkits Update for PTC Creo
Building TOOLKIT applications for Creo 7.0 and 8.0 – what´s new?
Improving security by signing TOOLKIT applications
Replacing superseded and deprecated functions
New TOOLKIT functionality in Creo 7.0 and 8.0
Example: Handling multi-body-solids with TOOLKIT
Download the recordings for free!