Holodeck Tour with our partner PTC
February 24th, 2021

virtual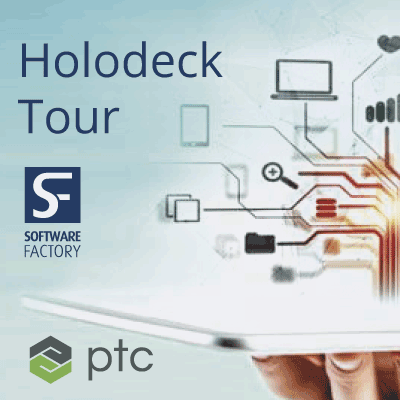 Join us for the Holodeck Tour with our partner PTC on February 24th, 2021 from 1pm – 4pm CET! The event takes place in german.
Experience Augmented Reality (AR) live and learn about the possibilities AR offers you in the implementation of your digital transformation!
The event takes place in german and due to the current situation, we offer the tour virtual.
Get a first insight into the Holodeck ARtelier in Ratingen here and look forward to an exciting event on February 24th!
P.S.: Do you already know the market-leading solutions around AR?
We have compiled the most important information on AR for you on our website.
Or simply contact us directly! Our AR experts look forward to hearing from you!
Register here directly for the Holodeck Tour! We´re looking forward to meet you!