IKOM, Garching, 18th – 21st of June 2018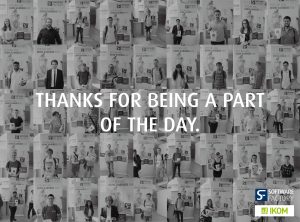 IKOM took place from the 18th until the 21st of June in the Faculty of Mechanical Engineering building in Garching. The Software Factory was exhibiting on the 19th of June at Stand 24, offering you the opportunity to learn about the company as well as our latest products and solutions. Thanks for the shown interest in our company.
Click here to get further information
Thanks to all students who visted us to learn more about Software Factory!